They say time flies when you're having fun. It must be true, because I can't believe that this will be my seventh year as resident vocalist with the Ottawa Jazz Orchestra. I love performing with the OJO and I've been so grateful to the orchestra for welcoming me to the fold with such warmth and camaraderie. And I'm so happy to have had the opportunity to write and arrange for such a talented and varied ensemble of musicians.
This is why I'm so excited to be launching my new album, "Future Perfect" as part of the Ottawa Jazz Orchestra's fourteenth season. Although the album was recorded in Montreal (with a group of musicians I have been friends with for nearly 20 years), there is still a strong OJO connection to my new album. Several of my original songs on this album were premièred at recent OJO concerts. For example, I debuted "Tout débrancher" and "Les petites choses" in spring 2017 at the From Rio to Paris concert. And the song "Sans Ailes", a poem by Stanley Péan for which I wrote music, was premièred at the concert "La Chanson française" in winter 2017.

Above: Stanley Péan and friend; Terry Vossbein, Diane Nalini and Adrian Cho; Rick Rangno
When I attended the OJO's 2015 concert "Inventions," inspired by the works of Leonardo da Vinci, I fell under the spell of OJO trumpeter and arranger Rick Rangno's funky piece "Mechanical Knight." I just had to write words for it. I kept imagining what would happen if da Vinci's robot knight came to life and fell for the person who had wound him up. The piece is in 5/4, which lends it a wonderful forward propulsion, with a drum beat that evokes the timing of clockwork. So a big thank you to Rick for contributing his fun music to this album.
In planning this recording, it occurred to me that every song I had chosen is about the future in some way, whether real or imagined. "Future Perfect" seemed like an apt title for the album – a verb tense that doubles as a whispered wish. Some of these songs, like Autumn nocturne, Veinte años, and L'amour d'autrefois, look back on a lost love and imagine an alternate ending, a happier future.
Others, like The Last Hurrah, Mechanical Knight, and Tout débrancher, consider where our fascination with technology and the material world might lead us. Some songs are joyful invitations to embrace honest conversations about love (Let's take a walk on the wild side) and to enjoy the simple things (Les petites choses).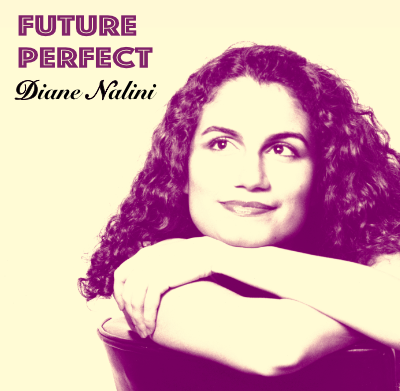 Sometimes, we just need a quiet place to focus our energies and get away from the distractions of modern life. I was fortunate to attend a wonderful artist's residency in Spain for two weeks in the summer of 2017 at Arte+Ecología in Almeria, where I completed several songs for this album.
On Saturday, December 21st, I'll be joined by some of the country's finest jazz musicians and my longtime friends. From the recording band, there will be Dany Roy on saxophone, Alec Walkington on bass and Camil Bélisle on the drums. Mike Rud, who played guitar on the record, is unable to join us as he has taken up a teaching post in BC. But I'm delighted that the wonderful Tim Bedner will be joining us in his stead.
I'm very much looking forward to sharing this music with the wonderful audiences that support the orchestra with their enthusiastic energy. Thank you for your continued support!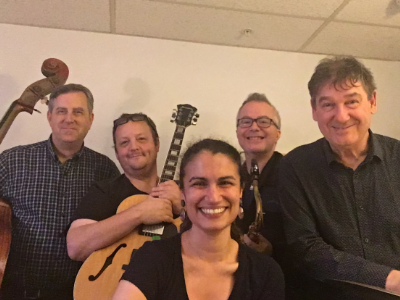 Alec, Mike, Diane, Dany & Camil